Creating A Kiddies-Art Wall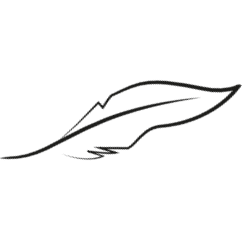 The world is a fantastical canvas upon which children unleash their creative talents and create everlasting magical memories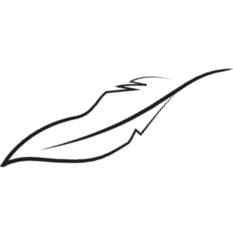 Life is full of little surprises that sometimes come in the form of inventive children. Even though some adventures can initially seem like catastrophes, they can be turned into wonderful memories with just a little bit of imagination and a playful soul. One of the best ways to do this is through art, which is a fanatstic way for children to express themselves and stimulate their individuality.
Whether you have children of your own or have been in contact with other people's children, you most definitely know that kids can be truly creative when it comes to finding new ways of causing mini panic-attacks and keeping adults on their toes. As always, read on to discover a simple solution that will quickly turn your frown upside down and that will help you nurture the little artist that you are raising.
The world is a fantastical canvas upon which children unleash their creative talents and create everlasting magical memories. Just imagine coming home after a long day at work, only to find that your tiny tot has channelled Picasso and gone wild with a crayon on your newly painted white walls!
It is most certainly at such a moment when most parents would want to scream and pull their hair out. But to be honest, that would only end in tears and unnecessary stress. So why not play a little with your child and turn your potential mini-disaster into a positive memory with a fun creative project? Nothing comes close to the freedom of using art as a means of positive expression.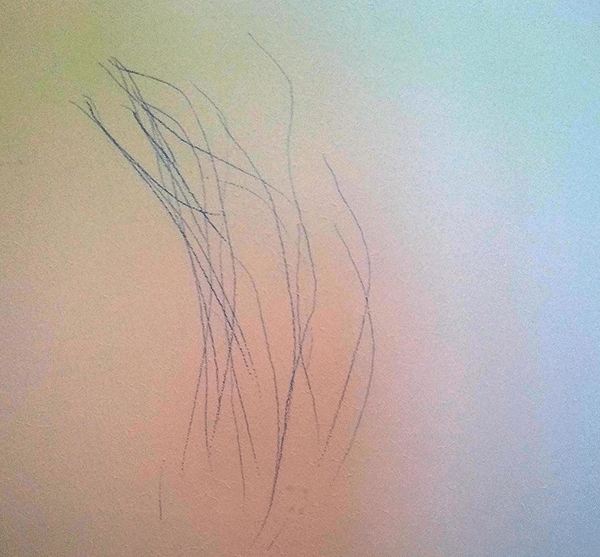 The almost-meltdown described above is a true story that actually involved my creative 2 year old and me. With beaming eyes and a bright smile, she pointed to a few blue lines eagerly scribbled on a once-clean wall in the hallway. I was anything but thrilled, but seeing her so happy gave mean idea.
To rescue the situation, I took a few deep breaths and calmly praised my daughter for the wonderful job she had done as she excitedly showed me her master-piece. Then I led her to the kitchen, took out my arts-and-craft box and explained to her that we would do something amazing to make it even better than before. And so the fun began.
I had been meaning to display some of the craft projects that my daughter had brought home from kindergarten over the last few months. I had not gotten round to finding the right spot until that particular moment.
My daughter loves being outside so it was pretty easy to use that as a source of inspiration for our little bonding session. I knew that if we created an outdoor scene, it would definitely peak her interest.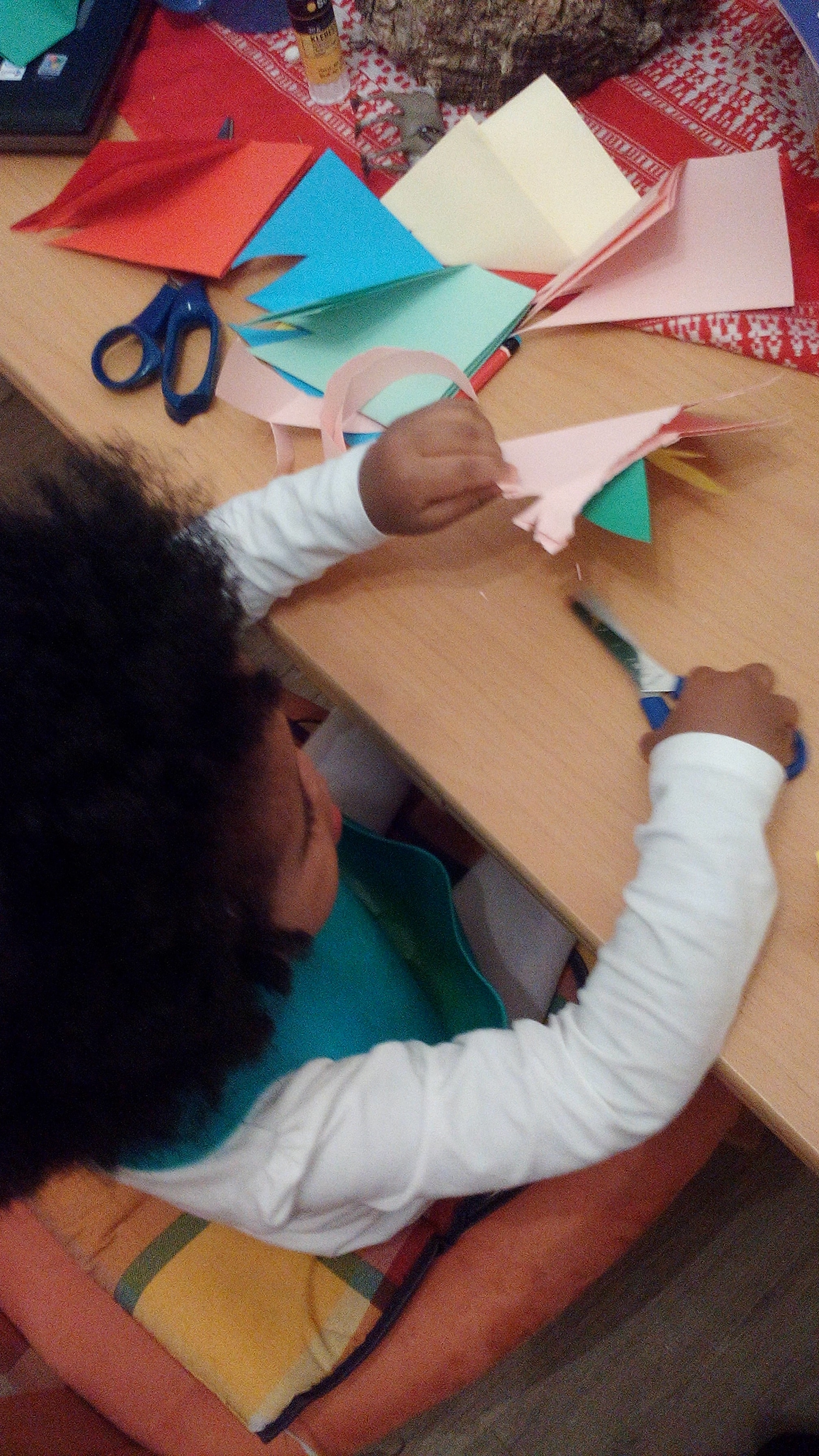 With a little bit of imagination at play, we began by turning the scribbles into flower stalks. We followed instructions on how to make paper flowers which you can find here. My daughter absolutely loved making them with me! She got to pick the colours of the petals and she pasted it all together after I cut out the shapes.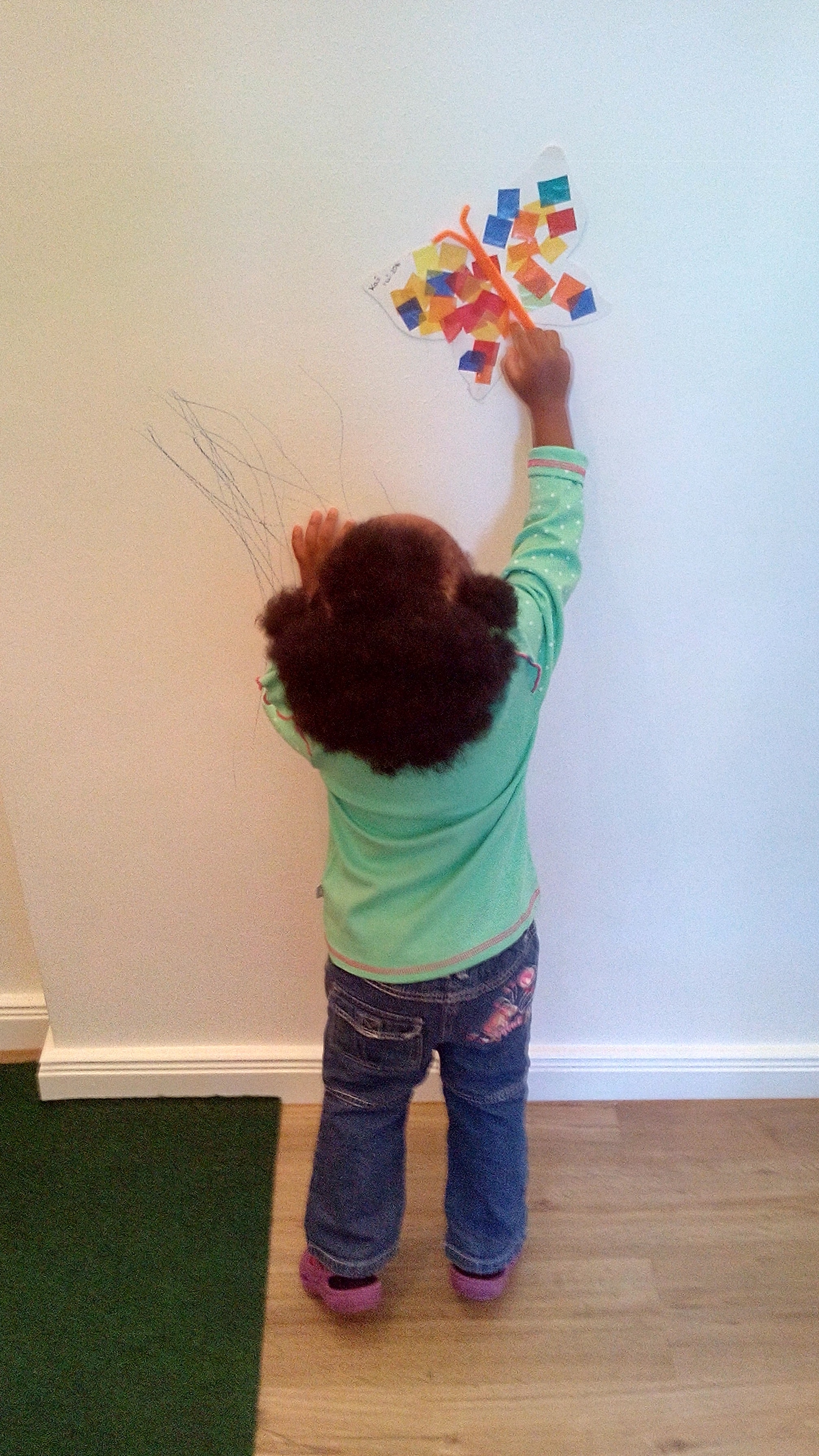 Next, I gave her sticky tack which is is awesome because it is reusable and easy for any child to work with. She got to choose which one of her crafts to include in the scene. With my guidance, she carefully placed one item after another on the wall and enthusiastically watched her little world grow.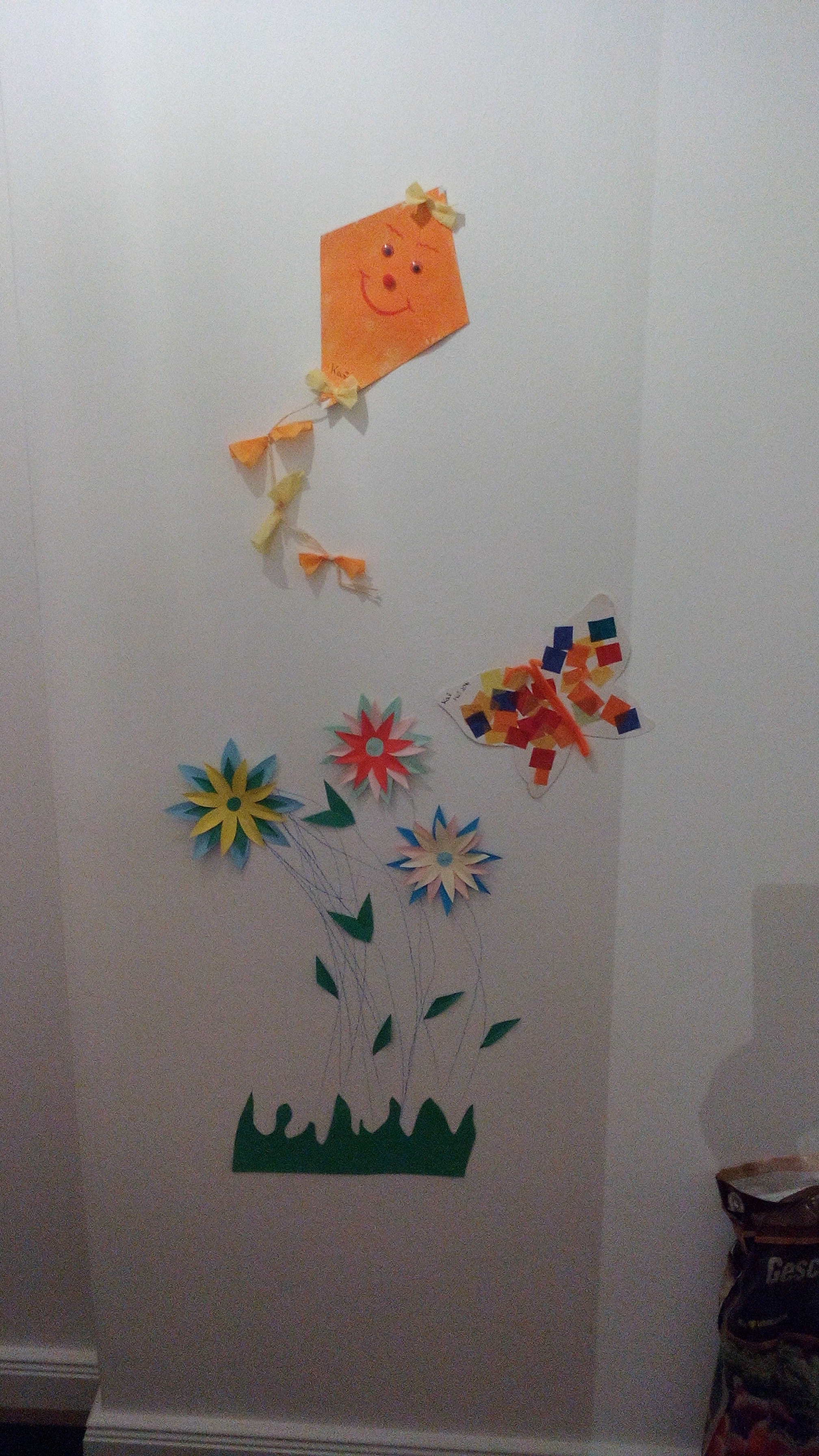 We added a kite and a butterfly. I also cut out leaf and grass shapes for the bottom of the flower stalks. Our little project was a great way for my daughter to learn how objects relate to one another in nature in terms of what she can find on the ground and in the sky. She loved creating her very own fantasy world.
The most wonderful thing about her art wall is that my daughter constantly comes home with new craft projects that we add onto it. The wall is always expanding and growing with her. It has become a perfect little place to honour her creative talents and keep her inspiration flowing, as well as store those treasured memories of early childhood.
Children see the world through artist's eyes: tons of inspiration at every corner. They learn by exploring their surroundings and find exciting new oppportunities every step of the way. Be a part of their journey and make it as positive and memorable as possible.
What's in store? In the next post, you will get to see what else little explorers can get up to. Kids are the perfect little helpers when it comes to those easy-to-to DIY jobs around the house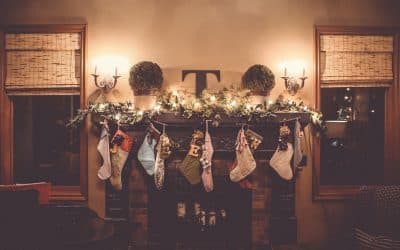 This is the ultimate list of heartwarming Christmas fireplaces. Learn how to decorate your mantelpiece like a pro!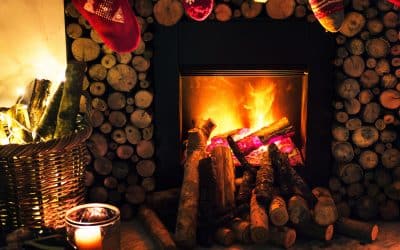 Fill your home with all the warmth that the Holiday Season has to offer and learn to make your own fireplace.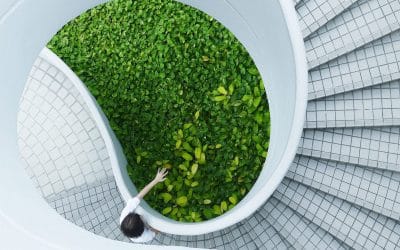 Learn how to set up an enchanting indoor garden that will bring even more balance into your space and leave you feeling like your spirit has taken flight.